Service Area
Kelowna - Lake Country - Vernon

Disinfectant fogging services using Vital Oxide disinfectant. We charge by the hour for labour and equipment plus the Vital Oxide disinfectant that is used.

Vital Oxide (DIN# 02422654) has been approved by Health Canada for use against SARS-Cov-19.

Vital Oxide is a healthier way of sanitizing and disinfecting. One that does not harm human health, pets & animals, aquatic life or the environment. It is a disinfectant for use on mold, bacteria, viruses, E. Coli, Salmonella and Listeria. Vital Oxide is colorless and odorless. It is also a highly effective odour eliminator. It is non-corrosive and gentle enough to handle without causing skin irritation. It contains no harsh chemicals and will not damage surfaces.

Vital Oxide kills 99.999% of viruses and bacteria and eliminates odours by simply spraying it on – no rinse or wipe is required. It has no VOCs, is fragrance free, hypo-allergenic, non-irritating to skin, and is 100% biodegradable.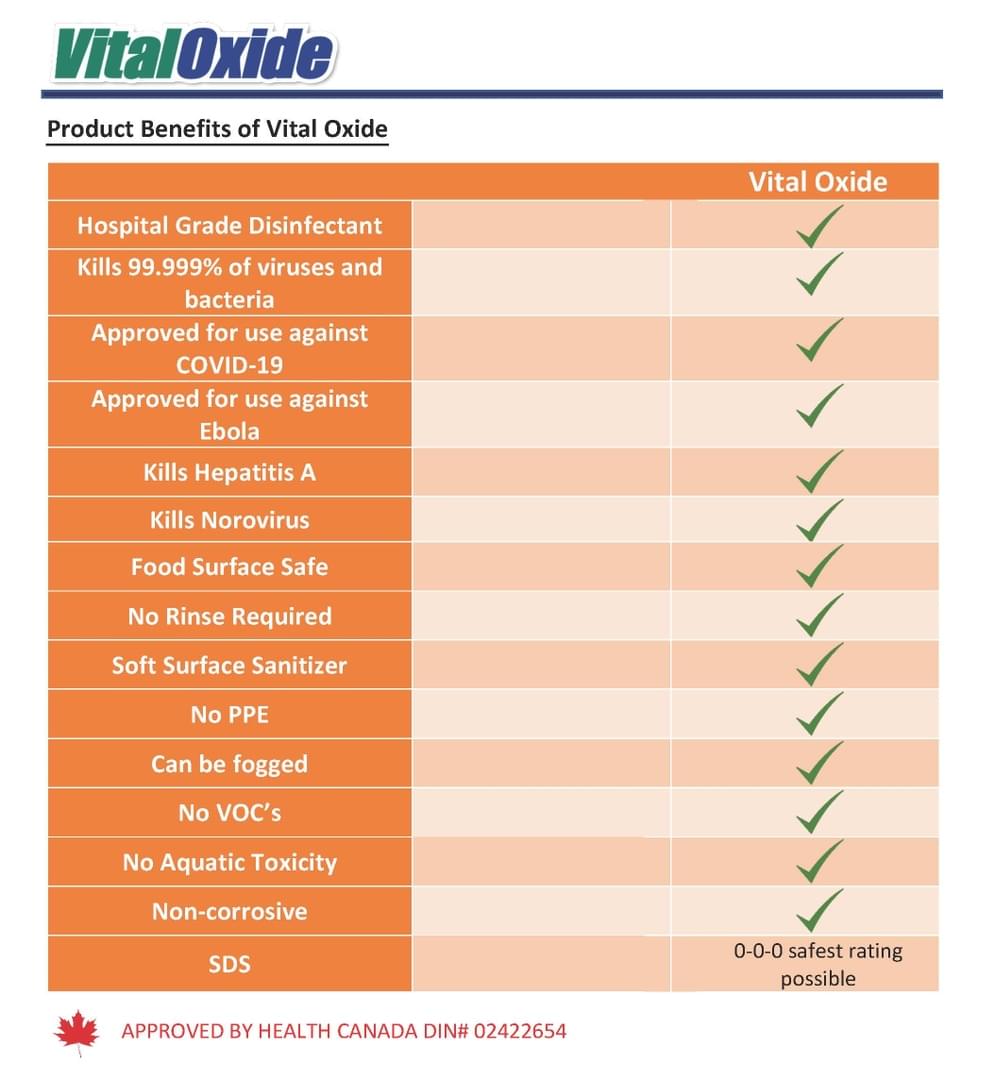 Safety Data Sheet